How does video help travel trends in 2019-2020?
What should you know about travel and tourism in 2019-2020? For tour and activity operators, it can be a challenge to discover what the current travel statistics and insights are, without having to look at hundreds of articles across the web. At Travall World, we know how valuable travel statistics can be to our customers, so every six months we do all the research and collate our findings in one place. This article will provide industry insights to help you refine your lead generation.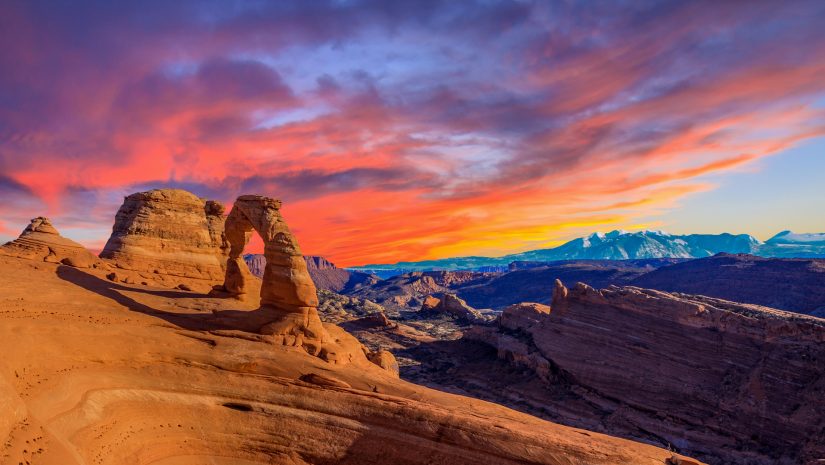 Get insights into the travel market for 2019!
This article includes:
Booking Trends
Destination Insights
Tour & Activity Industry Insights
Video Marketing Take Home 
Booking Trends
'Personalisation' is the keyword for 2019
Personalisation is the name of the game in 2019 when it comes to the travel customer experience. (Skift, 2018)
57% of travellers feel that brands should tailor their information based on personal preferences or past behaviours. (Google/Phocuswright, 2017)
If a travel brand tailored its information and overall trip experience based on personal preferences or past behaviour, 36% would be likely to pay more for their services. (Google/Phocuswright, 2017)
And industry leaders agree
In a recent interview, GetYourGuide CEO Johannes Reck said that 'true success in the future of travel comes down to personalisation.' (Tnooz, 2018)
Google's Vice President of Engineering for Travel and Shopping, Oliver Heckmann, says that nearly 60% of consumers believe that their travel experience should deploy the use of AI (Artificial Intelligence) and base their search results on past behaviours and/or personal preferences. Google's data shows that 36% of consumers are willing to pay more for these personalised experiences. (PhocusWire, 2017)
James Waters, Global Director of Customer Service at Booking.com said "as we operate in an industry that is incredibly personal, emotional and complex, maintaining the right balance between genuine human interaction and efficient automation is something we're always trying to fine-tune and optimise throughout every stage of the consumer journey." (Booking.com, 2017)
Rashesh Jethi, SVP of engineering for Americas and head of innovation for Airlines at Amadeus IT Group recently said AI, is "a broad umbrella that frankly stands for everything we haven't been able to figure out yet." (PhocusWire, 2018)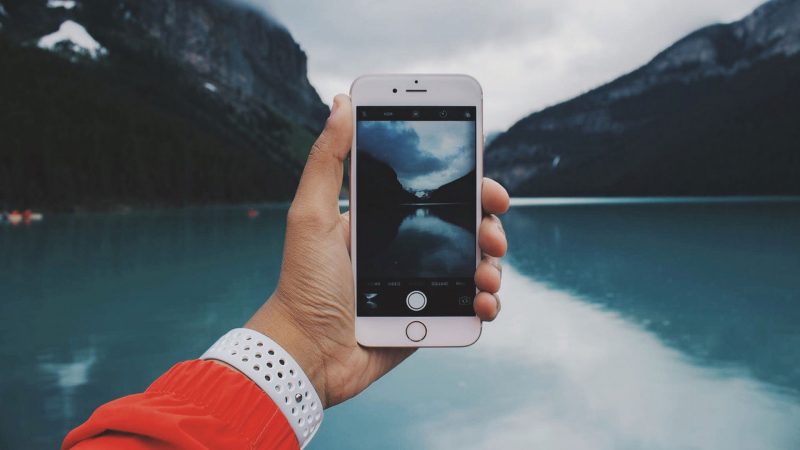 Booking by mobile continues to increase
Booking.com found that 80% of customers prefer to self-serve in order to get the information that they need. (TechRadar, 2018) Source: Google Consumer Insights, 2018
In the US, data shows that 26% of travel searches in the fourth quarter of last year occurred on a mobile device. In other parts of the world, it's even higher: Travel searches conducted on a mobile device totalled 47% in Europe; 40% in Asia; 38% in the Middle East and Africa; and 34% in Latin America. (Sojern Global Travel Insights, 2018)
Mobile phones aren't just being used to book flights and hotels
Over 70% of U.S. travellers agree they "always" use their smartphones when traveling, up from 41% in 2015. Travellers most frequently use their mobile devices to research activities or attractions, to locate shopping areas and restaurants, or to look up directions. (Google Consumer Insights, 2018)
Users are more comfortable with digital assistance
70% of requests to Google Assistant are expressed in natural language, meaning that people are getting more comfortable having conversations with computers. (Google/Phocuswright, 2017)
Over 1 in 3 travellers across countries are interested in using digital assistants to research or book travel, and they're already searching for everything from hotels to flights, and things to do in-destination. (Google/Phocuswright, 2017)
Online Travel Agents (OTAs) still have a visibility advantage
Using the key phrase "hotel Tenerife", Hermann Valsson looked at the ten countries sending the most tourists to the popular holiday destination. Searches on the phrase in the United Kingdom, which accounts for 34% of visitors to Tenerife, had ten out of ten of the organic results coming via online travel agencies, according to the research. Spain, Germany, Ireland and Denmark all had ten out of ten links to OTAs. (PhocusWire, 2018)
Last minute booking searches are up
Destination Insights
Traveler destinations have changed
Kayak released their 

2018 travel hacker guide

based on identified cities around the world with the greatest year-over-year increase in search between March 3, 2017 and February 28, 2018. Top of the leader-board was Maui, Hawaii with a 51% increase in searches, followed by Barcelona, Bali, Amsterdam, Lisbon, Las Vegas, Madrid, Athens, Paris and Rome. (Kayak, 2018)
The Travel Market Report which analyses 2018 summer bookings by American travellers confirms the top European destinations are London (+4.63% from 2017), Paris (+5.97%) and Reykjavik (+6.06%). (Travel Market Report, 2018)
And budgets are increasing
Travel spend is increasing year on year. The average international trip for American travellers now costs $6,080. Norway was the most expensive destination for American travellers, with an average trip cost of $9,754. (Squaremouth, 2018)
In January 2018, travel spending on desktop computers averaged 350 to 460 euros-per-buyer, for EU5 countries. Germany had the highest average spend per buyer, however France had the biggest increase in average spend with 62% year on year growth when compared to January 2017. (EU Travel Report, 2018)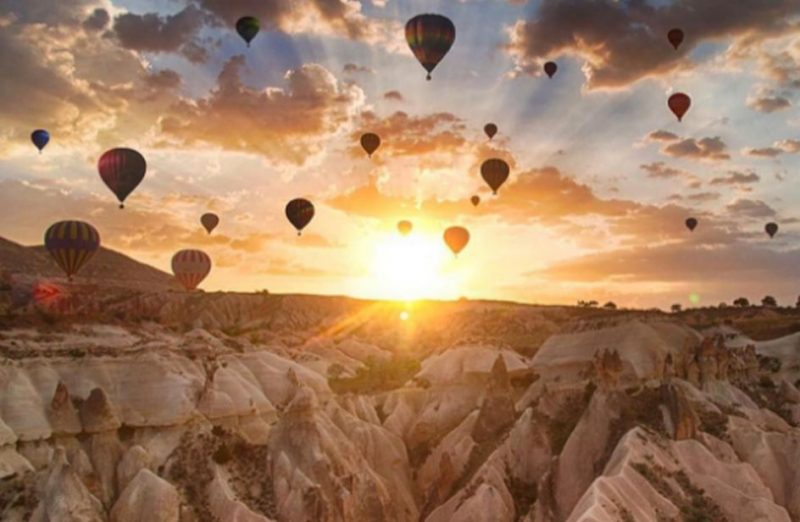 It's time to tick off the bucket list
45% of travellers have a travel bucket list in mind. The majority of those (82%) will aim to tick one or more destinations off their list in the coming year. Most likely to feature on a bucket list is seeing one of the wonders of the world, as almost half of travellers (47%) will look to tick this off in 2018. Over a third (35%) yearn to tantalise their taste buds by trying a local delicacy, 34% want to head to an island paradise and 34% are thrill seekers wanting to visit a world-famous theme park.
The other top travel activities to complete in 2018 look set to be experiencing a unique cultural event (28%), learning a new skill (27%), going on an epic road or rail journey (25%) and visiting a remote or challenging location (25%). (Booking.com, 2018)
Or to relive childhood holidays
As well as new experiences, travellers will be revisiting their favourite childhood memories as part of their trips in 2018. A third of travellers (34%) will consider a holiday they experienced as a child for 2019. Millennial's look set to be even more sentimental with 44% of 18 to 34 year old travellers keen to hark back to favourite family destinations. (Booking.com, 2018)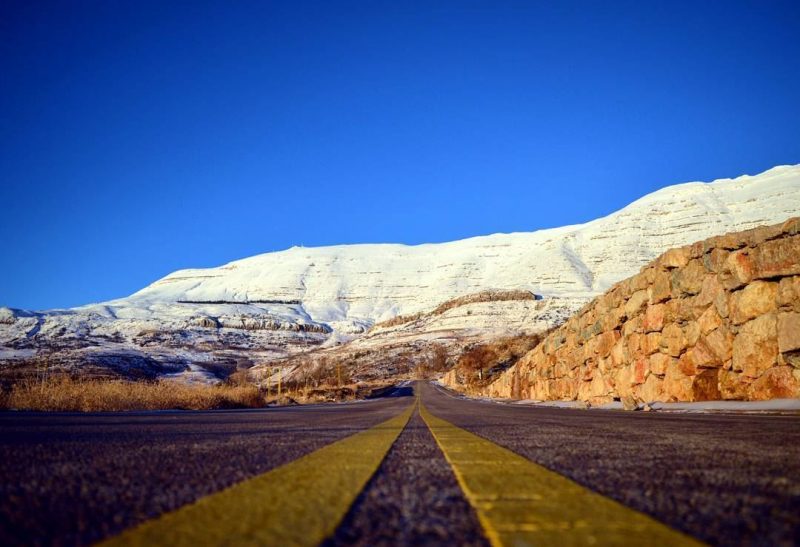 Even honeymooners are opting for adventure
Pinterest shared stats on 2018 Honeymoon trends where those opting for something different are absconding to Switzerland, big time (+856%). The safari tour is another one people are keen to cross off the bucket list too in 2018 (+219%), while more are taking the opportunity to hit the waves with surf lessons all over the globe (+260%).
As everyday trends go towards health and wellbeing, so too do those in travel. Vegan and vegetarian options (+183% and +218% respectively) for those taking a trip abroad are being well researched, while food photo workshops (+207%) seem to be the option for those Instagramming their way through their travels. Eco hotels have seen a big increase in search (125%), while film and TV buffs are clearly keen to see where the likes of TV series Game of Thrones was set by planning their travels through popular film locations. (Pinterest, 2018)
What do travellers define as adventure travel?
'Getting off the beaten track' was the most common interpretation with 43.4% ticking the box. After on the results were 'Seeing or doing something new' (26.6%) and 'High adrenaline activities' (22.5%). 'Traveling on a budget' received 6.4% of the votes and 'Other' 1.1%. (Intrepid Adventure Travel Index, 2018) Source: Intrepid Adventure Travel Index, 2018
Off-peak travel is gaining appeal
Iceland welcomed 2.2 million foreign travellers in 2017, with 32.9% of this total arriving during the winter months. North America topped the traveller list with 680,000 departures. (Iceland Tourist Board, 2018)
A recent study found that 79% of Americans would consider an overseas trip during the winter, and 53% of them would not be seeking a change in weather. (Forbes, 2018)
Winter festivals around the world attract millions of visitors, such as China's Harbin Ice Festival which had over a million visitors last year. As well, the number of hotels opening in or around the Arctic Circle is increasing, including a new hotel in Northern Sweden. (BBC, 2018)
While home sharing is losing interest
In 2018, it will be important for travellers that their host is available but not too overbearing (30%) and one in 10 (12%) want a host who they don't have to speak to at all. (Booking.com, 2018)
One in three travellers (33%) say they'd prefer to stay in a holiday rental (a holiday home or apartment) over a hotel. (Booking.com, 2018)
Tour & Activity Industry Insights
Experience is STILL our favourite word in travel
In May 2018, TripAdvisor jumped onto the experience trend, referencing Viator and TripAdvisor Activities and Rentals now as TripAdvisor Experiences and Rentals. (Skift, 2018)
Airbnb CEO Brian Chesky shared research that 'three in four millennials said they'd rather buy an experience than a physical good' showing a strong opportunity for growth. (Recode, 2018)
TAKE HOME
How do you engage your customers in the experience unless they've experienced it?
Show them videos of what your brand represents.
Create content of experiences of others from a first-person perspective.
Encourage them to create and share content with others.
When creating content think of yourselves and ask others – "What engages you with a brand?" "Why would you book a hotel over another?" (if you aren't price triggered)
Thank you to all who contributed so we could curate this report.  We keep looking at how we can achieve the best advice for our hotel, travel and hospitality partners – we can only do this by communicating and sharing the knowledge.
Are you looking to create a library of content for your property, destination, outlets in time for Expo 2020?  By promoting your video content you'll have a much greater success of having customers find you without searching through OTAs. FACT.
We can discuss this over a coffee please get in touch directly adam@videoh.tv
Thank you for reading.
Adam Ridgway
Creative Director
VideOh.tv
— VideOh.tv are the exclusive content providers of Travall World – the leading content producer of the UAE specialising in travel, tourism and hospitality content.